Industrial Districts – Sai Kung
This article is the result of several people's research into industrial development and other related topics in Sai Kung district.
If you can provide information on any of the subjects below, or add to the list, it would be good to hear from you. I can then gradually add to this framework to provide a  fuller picture with an acknowledgment of your contribution.
Sai Kung district covers the area shown on the map below and includes Sai Kung town itself, neighbouring islands, Clearwater Bay and Tseung Kwan O (Junk Bay).
All contributions are Indhhk Group articles unless otherwise indicated.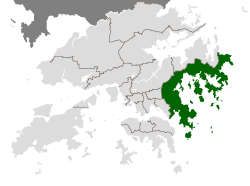 Contributions from:-
JC – James Chan
HF – Hugh Farmer
IDJ
RL – Rico Lee
TN – Thomas Ng
ER – Elizabeth Ride
TS – Thomas Sposato
All links are to Indhhk Group articles unless otherwise stated.
Breweries
TN  Mak's Brewery, Yim Tin Tsai Island. Since sometime in 2014, there has been a new industry on the island: http://maksbeer.com/main.html
I have not tasted it yet so I am in no position to say how is it. I believe a brewery tour could be arranged through their office.
Film Studios
Shaw Brothers 1957/1958? The Shaw Brothers Studio was established in 1957 but officially went into operation in 1961. The founder was Run Run Shaw. Since the 1970s (up to 1997?) the studio has been run by Mona Fong. The studio is located in Clearwater Bay occupying over 65,000 square feet with 13 sound stages and many exterior sets. It is the biggest studio in the Far East. Since 1985 (up to 1997?) the studio has been used to make TVB mini-series.
When the PAMAS (Pacific Air Maintenance and Supply Company) hangar was dismantled at Kai Tak airport when the new runway running out to sea was brought into service, it was re-erected at Clearwater Bay as part of the Shaw Brother's film studio complex.
Included in: Film Studios, Hong Kong – dates, locations, layout, founders…
Flour Mill
The Hongkong Milling Company
HF/IDJ The Hongkong Milling Company (Rennie's Mill)
HF The Hongkong Milling Company – the flour mill site after closing – Kuomintang refugees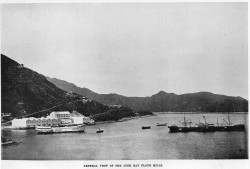 Reservoirs
JC/RL/ER High Island Reservoir
Salt
Yim Tin Tsai Island
HF Yim Tin Tsai – project to restore the island's 200 year old salt fields
HF Yim Tin Tsai island – resurrected salt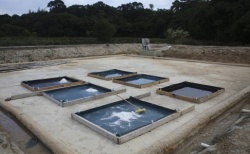 Ship breaking
IDJ Ship breaking in Hong Kong – Junk Bay 將軍澳 – late 1970s
Shipyards
American Marine Boatyard
TS/HF American Marine Ltd boatyard, Junk Bay – great photographs
TS/HF Carolyn Quincy AKA Francis Marion – luxurious boat built at American Marine boatyard, Junk Bay
TS American Marine boatyard – aftermath of Typhoon Wanda 1962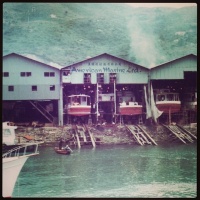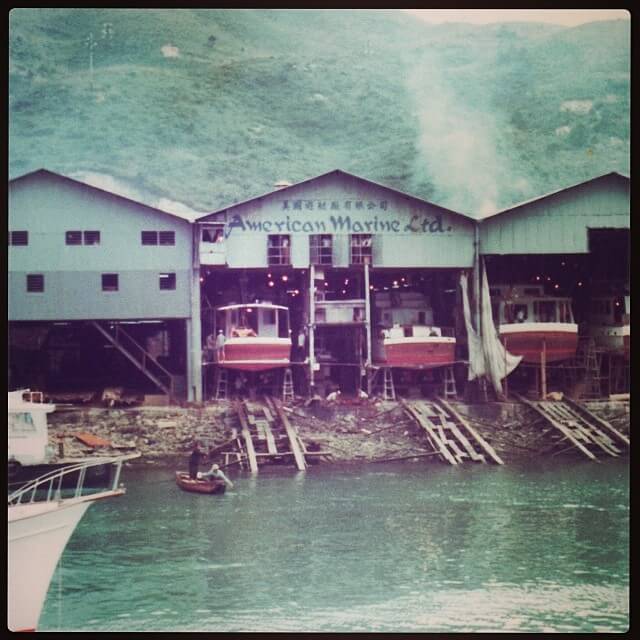 Steel
IDJ/HF The Shui Wing Steel Company in Junk Bay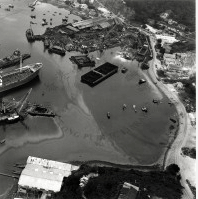 Tin Containers
IDJ Sai Kung's "Tin Man" – 81 years making tin containers
Utilities