Richard Charles Lee – involvement in HK & China Gas, HK Tube and Metal Products (Peng Chau) and many other companies…
HF: Richard Charles Lee (b. 7th March 1905, d. 6th July 1983) was the son of Lee Hysan (1881-1928). The story of his life can be found in the book written by his daughter Vivienne Poy, Building Bridges: The Life & Times of Richard Charles Lee, linked below which as you will see can be read online.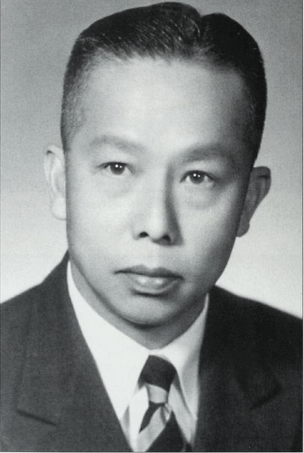 Lee had extensive business interests  in Hong Kong many of which are of great interest to us as they were of a manufacturing or otherwise industrial nature. I have listed all the companies he was involved in and mentioned in Building Bridges below.
All photographs are courtesy of Vivienne Poy.
Lee was Chairman of the following companies:
Associated Properties Ltd
Canadian and Oriental Oil Ltd
Duro Holdings Ltd
Garden Hotels Holdings (Hong Kong) Ltd
Gande Price Investement Co Ltd
Grand Marine Holdings Ltd
Hong Kong & China Gas Co Ltd
Hong Kong Telephone Co Ltd
Hong Kong Tube & Metal Products Ltd
Hysan Development Co Ltd
International Entertainment Enterprises Ltd
Kowloon Taxicab & Transport Co Ltd
Kwong Lee Enterprises
Lee Gardens Hotel Ltd
Lee Hysan Estate Co Ltd
RCL Semiconductor Ltd
Western Trading Co Ltd
Deputy Chairman of:
NM Rothschild & Sons Hong Kong Ltd
Yamaichi International (Hong Kong) Ltd
And a Director of:
Associated Bankers Insurance Co Ltd
Bank of East Asia Ltd
Eastern Navigation Co Ltd
Hong Kong Building & Loan Agency Co Ltd
Hong Kong Land Investment & Agency Co Ltd
Kong Realty & Trust Co Ltd
The Textile Corporation of Hong Kong
Wheelock Marden & Co Ltd
& other companies
See:
Building Bridges: The Life & Times of Richard Charles Lee V Poy, Calyan Publishing Ltd, Ontario, Canada, 1998
Lee Hysan, Dictionary of Hong Kong Biography, ed M Holdsworth & C Munn, HKU Press, 2012
Related Indhhk articles: