Nanyang Brothers Tobacco Company, founded 1904 – initial notes
HF: Nanyang Brothers Tobacco Company was founded in 1904. At least in Hong Kong.  This undated postcard, sent by IDJ, would appear to show its Hong Kong factory shortly after. I am presuming the white building on the right is not part of the works until corrected.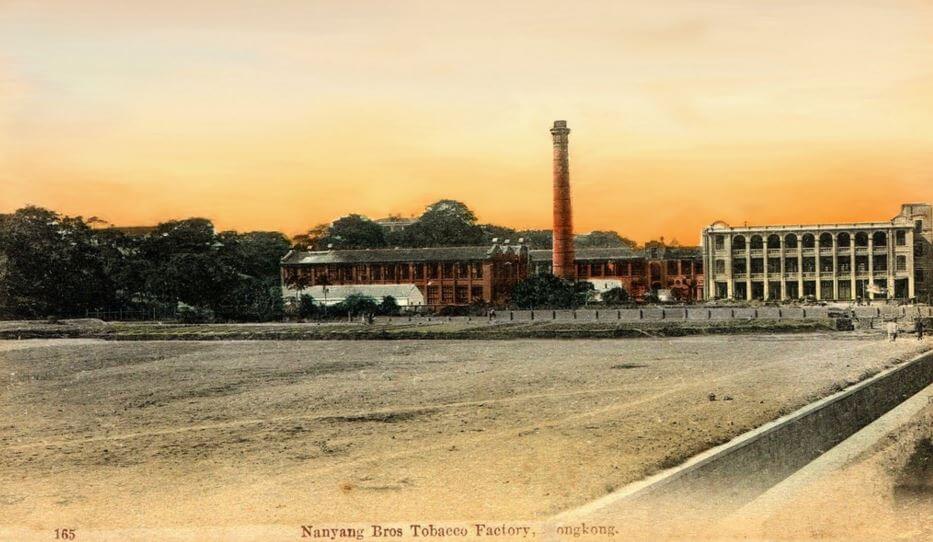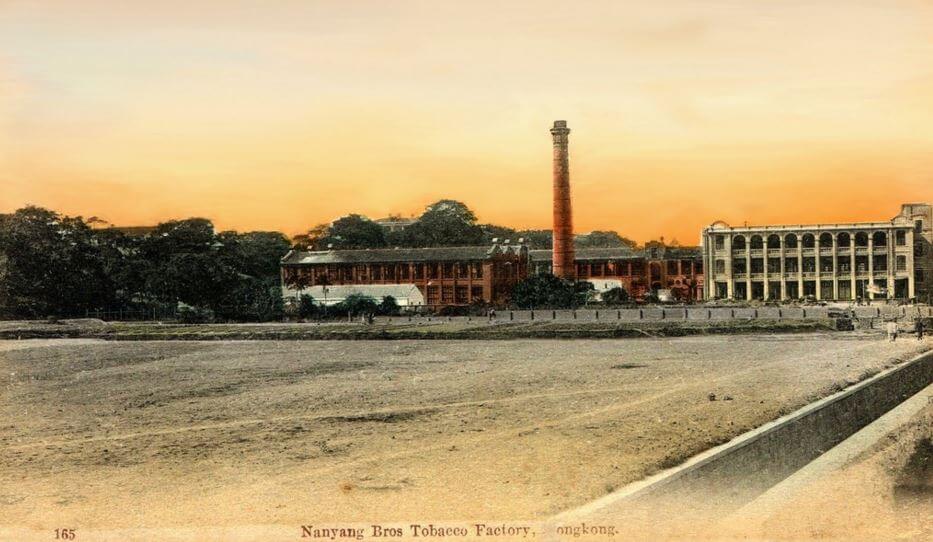 Adapted: "Nanyang Brothers Tobacco (short for "NBT") is the largest cigarette manufacturer in Hong Kong. Its main brand is "Double Happiness". The company has a history of more than 100 years. Currently, "Double Happiness" is one of the most valuable trademarks in the tobacco industry.
The production base of NBT is located in Tuen Mun, Hong Kong. NBT owns advanced manufacturing techniques, and its process of production is completely under computer control and management in order to guarantee the quality of products. The products of NBT are not only sold in China, Taiwan, Hong Kong and Macao, but also to Singapore, Thailand and Korea and elsewhere.
In 2011, its sales revenue and net profit reached 2,473 million HK dollars and 610 million HK dollars respectively."(1)
The company is currently owned by Shanghai Industrial Investment (Holdings) Co Ltd.
Source:
This article was first posted on 4th February 2016.
Related Indhhk articles: