E O Murphy, co-founder of Bailey's Shipyard
Hugh Farmer with thanks to IDJ: Some initial notes on EO Murphy founder with WS Bailey of WS Bailey & Co, Bailey's Shipyard.
born ?
died ?
E.O. Murphy was the former chief engineer in the Canadian Pacific Railway (C.P.R.) liners Empress of India, Empress of China and Empress of Japan before he joined Bailey as a partner.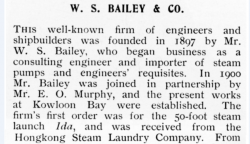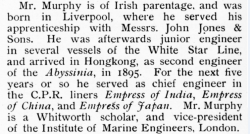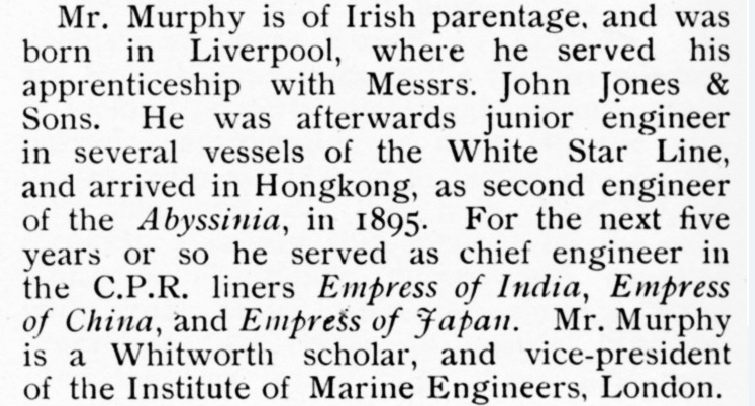 Source: Extracts from Twentieth Century Impressions of Hongkong, Shanghai and other Treaty Ports of China, ed A Wright, 1908
Related Indhhk articles: