Taikoo Dockyard – photos of staff and workers' facilities – c1954
IDJ has sent these photos extracted from an in-house Taikoo Dockyard publication of 1954.
This was the period midway between the dockyard's expansion after the Second World War during which extensive destruction had been caused both by the Japanese during their occupation in 1942–45 and allied bombing prior to the liberation of Hong Kong. And the Swire Group's decision in the early 1970s to use the dockyard land to develop the large private housing estate, Taikoo Shing.
These images show: the Dockyard surgery and family clinic; the "Chinese" Welfare Centre including football pitch, cinema and canteen; Taikoo School for workers' children and apprentices; the Staff club and China Navigation Company's Hostel.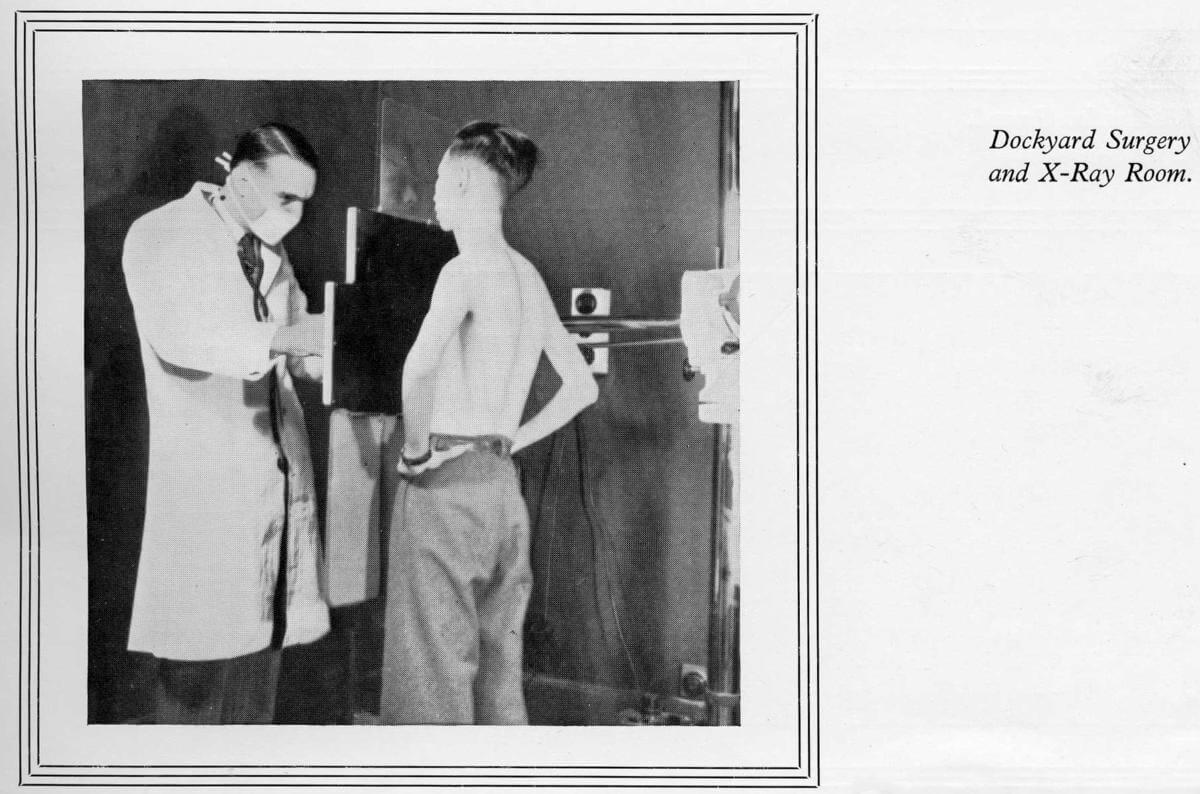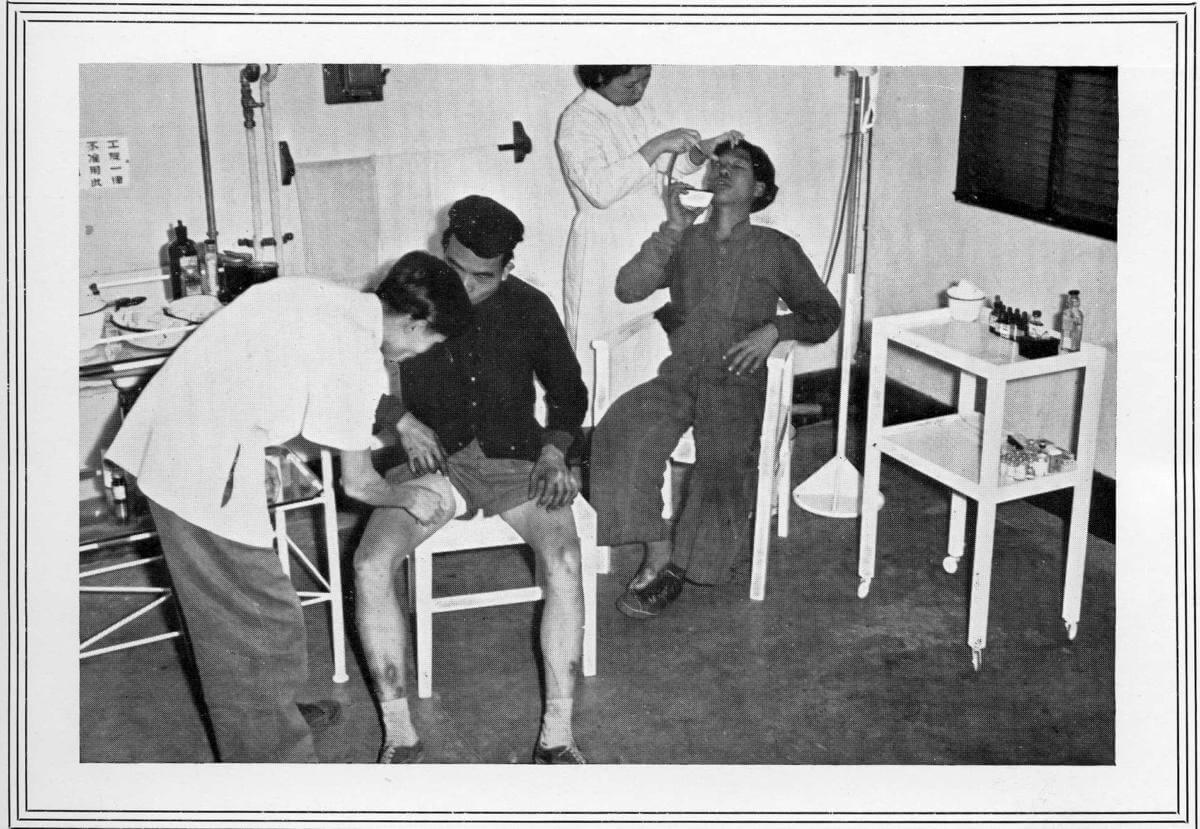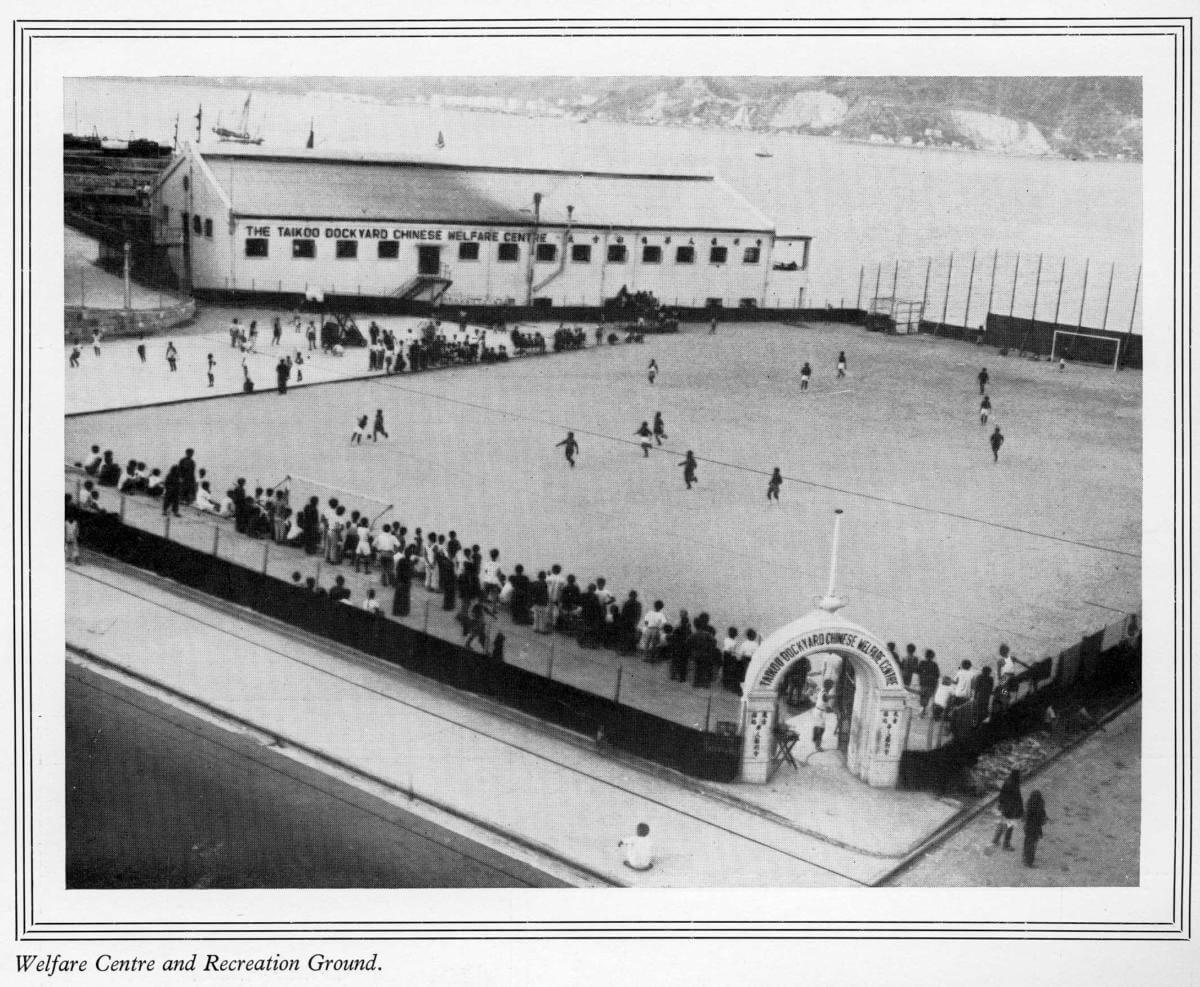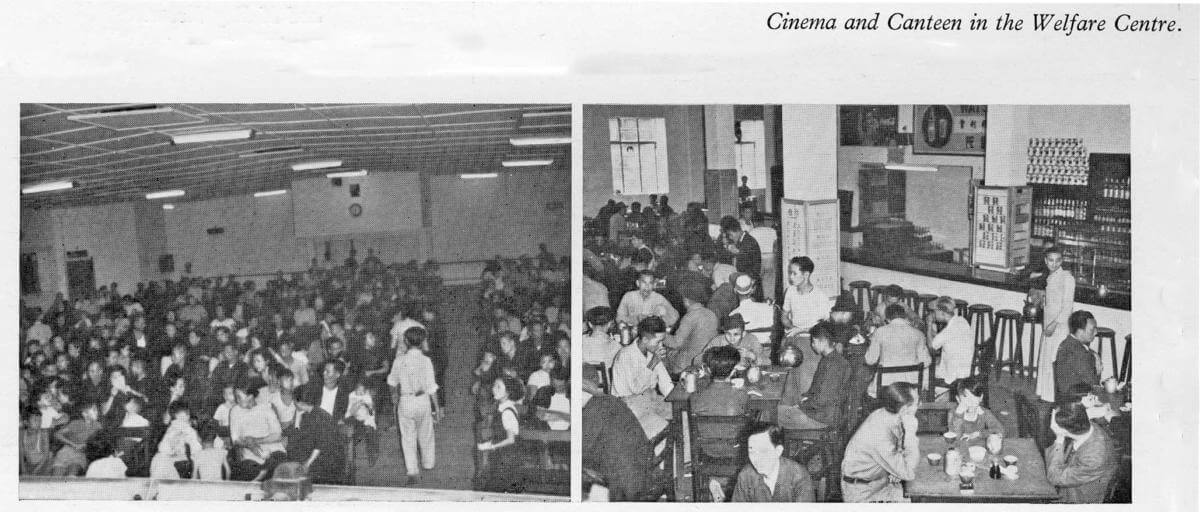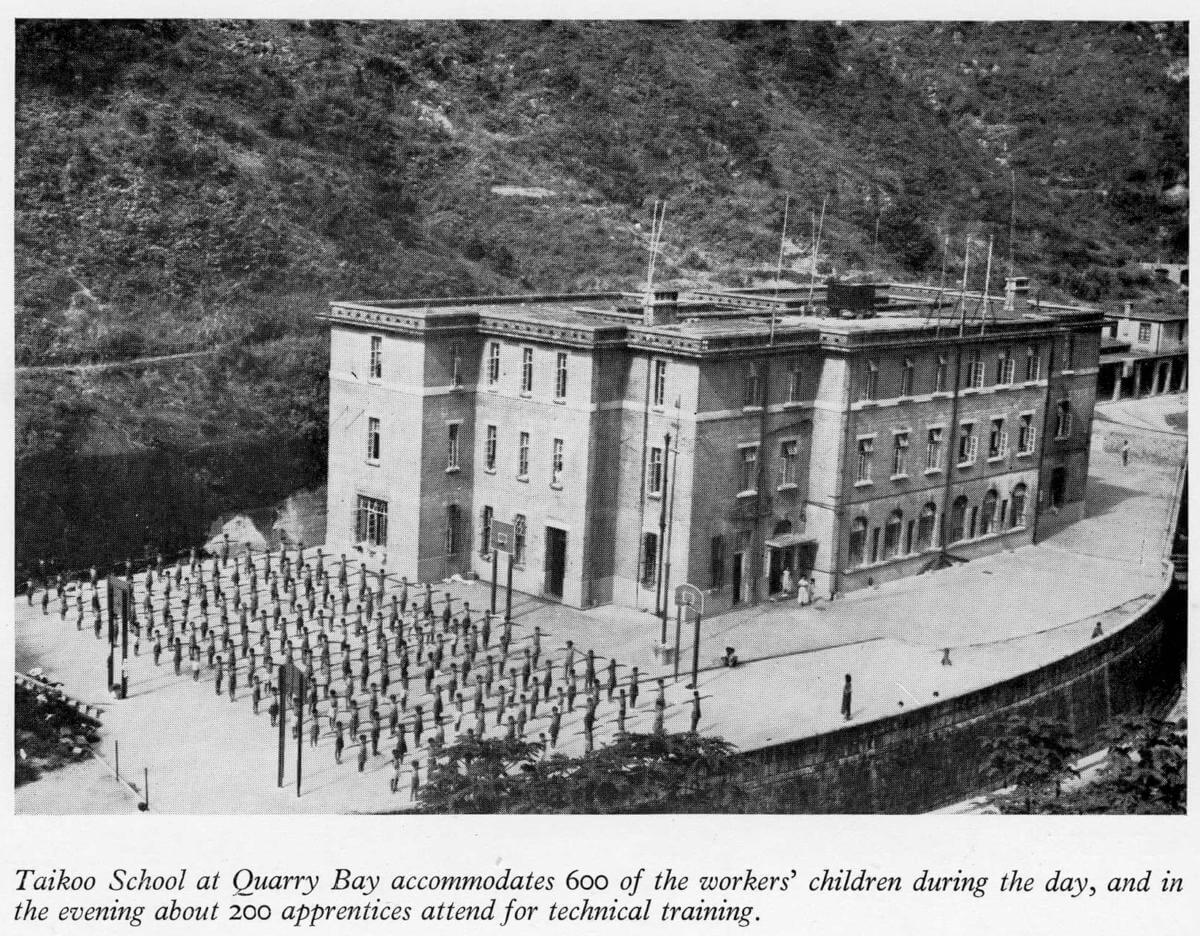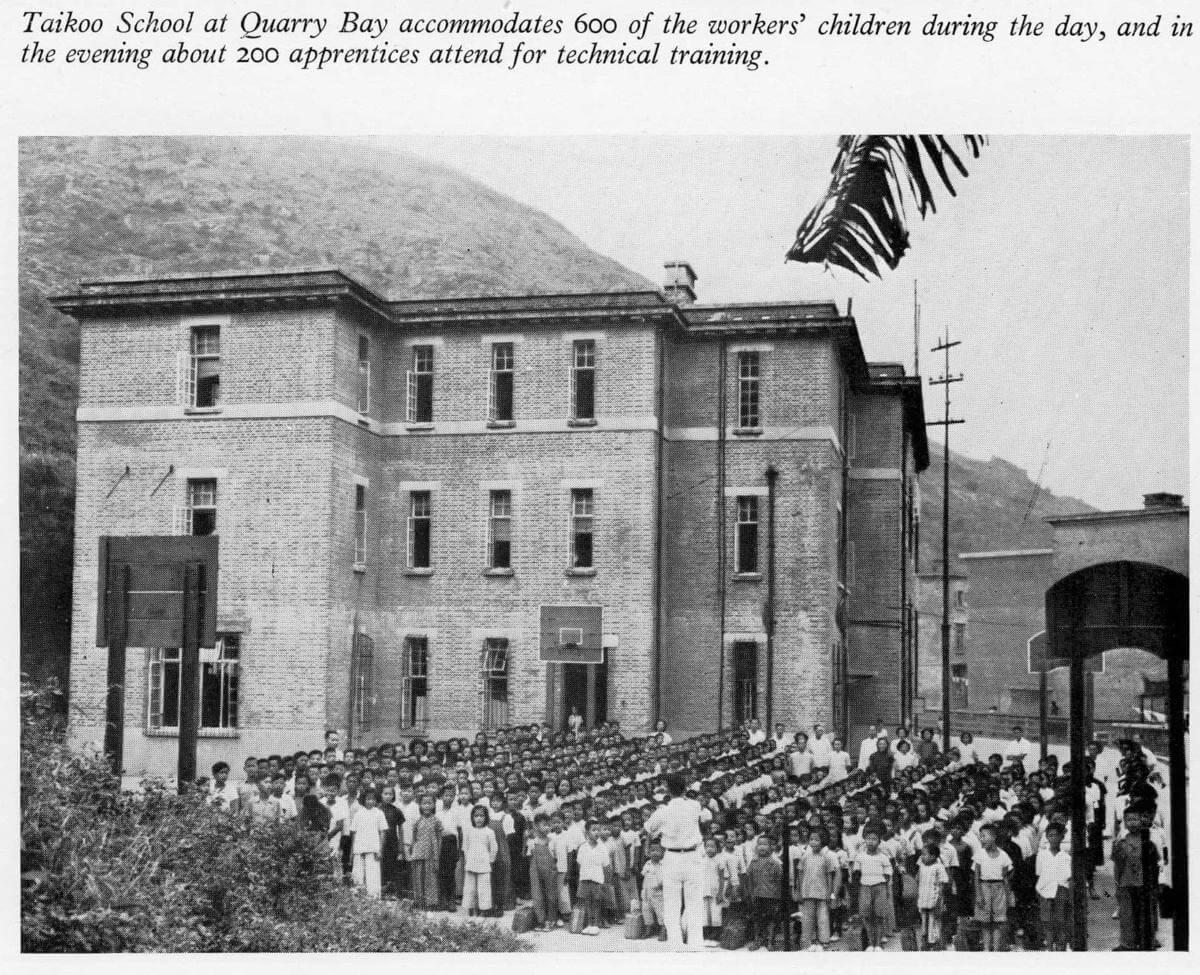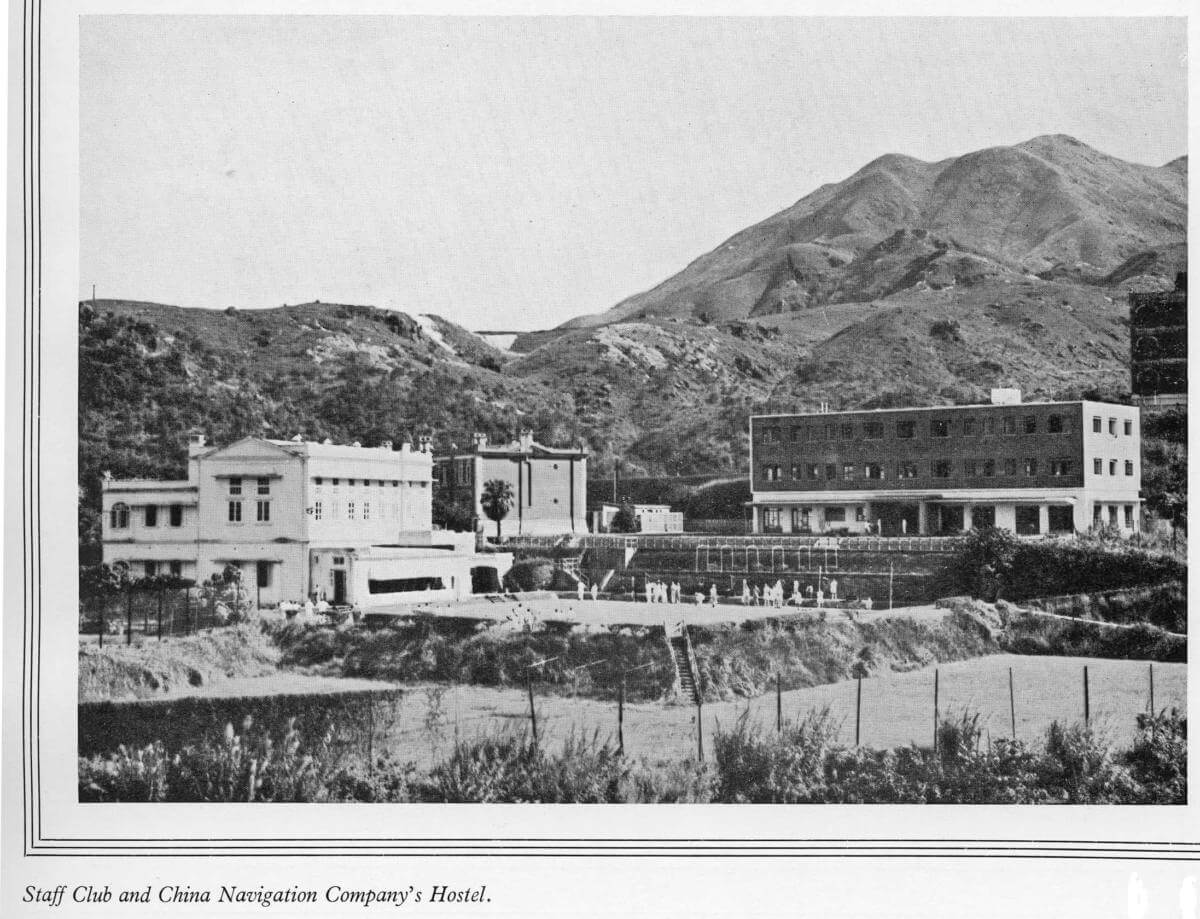 Source: Fifty Years of Shipbuilding and Repairing in the Far East: The Taikoo Dockyard & Engineering Company of Hong Kong Ltd, Technical Advertising Services, 1954
Related Indhhk articles – Taikoo Dockyard:
Related Indhhk articles – The China Navigation Company: