Lard Factories in HK – nauseating stench RAF Kai Tak 1920s
HF and IDJ: The latter says this extract comes from a booklet titled 'History of RAF Kai Tak' produced by RAF Kai Tak in the 1970s. So much for the Kai Tak Bund area being the high class residential area the original promoters (Kai & Tak) hoped for!

IDJ also sent the following Yun On Cheung image from the 1950s.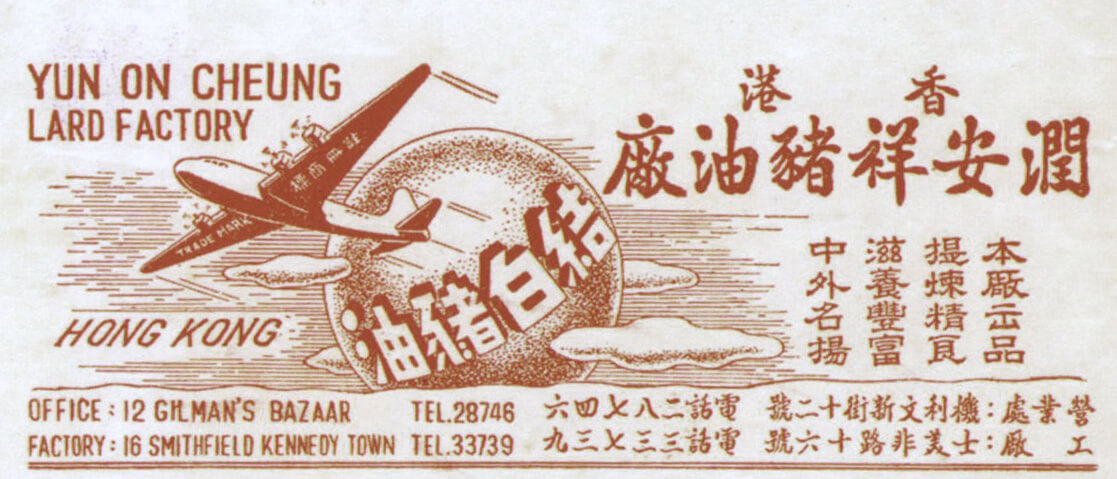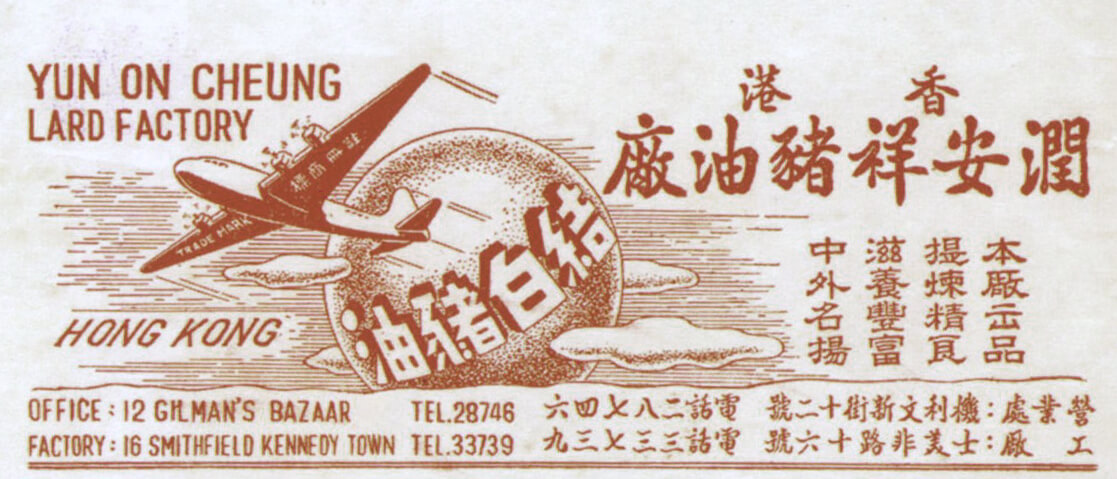 HF: Lard dull?  Here's an extract from the novel Becky Chan by Jared Mitchell set entirely in Hong Kong.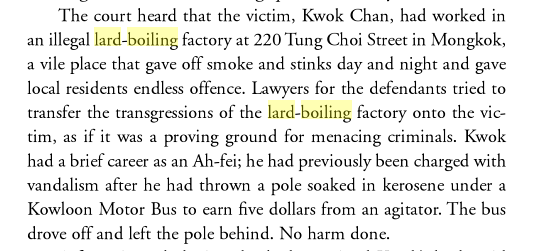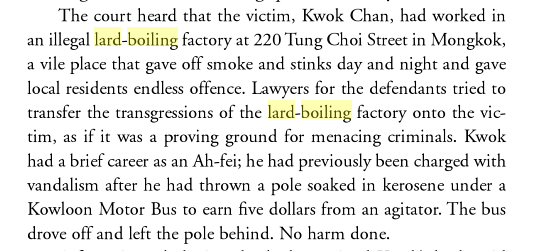 There is apparently a contemporary Hong Kong company, Po Yuen Lard, established 1995, owner Mr WK Kwok. Is this company still operating and if so where?
And another lard factory in Tai Tong Wu, a village near Ta Kwu Ling about half way between Fanling and Sha Tau Kok. This report is from a government press release of 27th Nov 2013.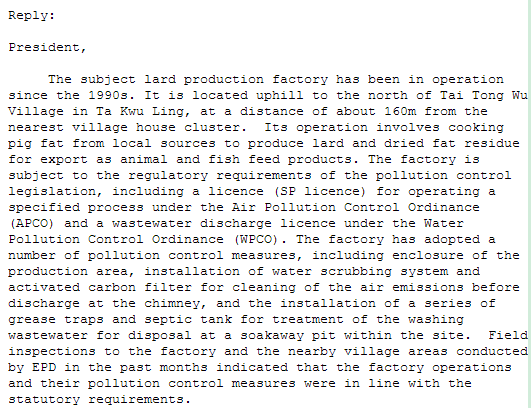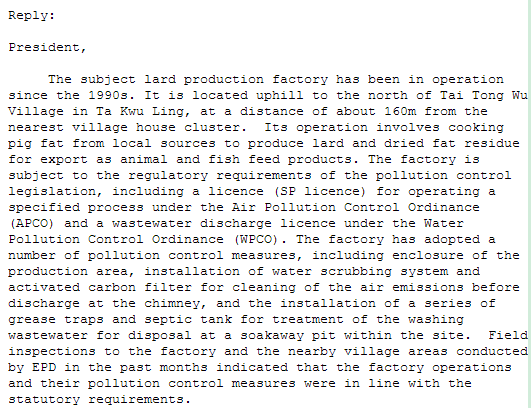 See: