Brook Bernacchi – tea estate Ngong Ping, and first Western resident on Lantau island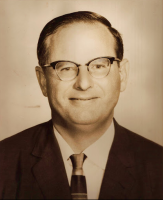 Brook Antony Bernacchi (貝納褀) b. 22nd January 1922 d. 22nd September 1996, was born in London and arrived in Hong Kong in 1945 as advisor to Major General FW Festing. "One of Hong Kong's early democrats, he was an important moderate political voice in the colony from the 1950s to the 1970s" . (1)
"In 1947 Bernacchi bought 200 acres of land at a former nunnery in Ngong Ping, Lantau Island, and built a tea plantation on 70 acres of it, producing a tea that he sold under the name Lotus Brand." (1) He had apparently been inspired by the tea estates he visited in Burma during the Second World War.
In the 1940s, he was assigned as the British Queen's Counselor to HK. In order to create job opportunities for prisoners who were set free, Brook Bernacchi came up with the idea to open [the] Tea Garden, and let them make their own living. (2)
He became, apparently the first Westerner to live on Lantau moving there in 1948.
In 1973, he became a chairman of the New Lantao Bus Company.
Sources:
Dictionary of Hong Kong Biography, ed M Holdsworth & C Munn, HKU Press, 2012 This wonderful book collects in one volume more than 500 specially commissioned entries on men and women from Hong Kong history including a short biography of Brook Bernacchi by Christine Loh.
The Secret Garden – Ngong Ping Tea Garden
Pinterest – the Lotus Brand story
See:
Lawyer and fighter for rights Brook Bernacchi dies at 74 SCMP 23rd September 1996